Hasta Arts is a complete Thangka Art Gallery and Painting School that offers all kinds of Thangka Paintings and other Handicrafts from Himalayas to Buddhist practitioners as well as Art enthusiasts all over the world.
Our Story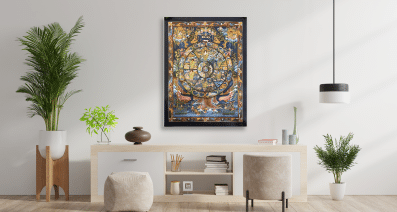 We are manufacturer, wholesaler and retailer of authentic handmade thangka paintings. Hasta Arts was founded by a Nepalese family that has been involved in Thangka Painting from generations. All of the paintings and artwork in our gallery were created by our family members and other local artists who have been practicing their profession for more than two decades.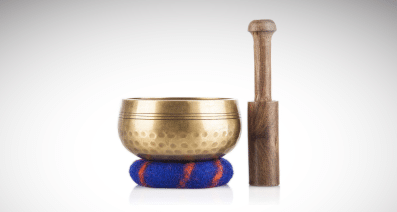 Suresh Moktan Tamang and his brother Mukesh Moktan Tamang; the younger generation of the family has been involved in Thangka Art from last 9 years. They learn thangka painting from his father and have grown up acknowledging their father involvement in spreading and promoting the Thangka Art around the globe, So,  they came up with an idea to establish online platform for Hasta Arts with an aim to promote the distinctive Thangka Art to people all over the world. As they grown up with the craftsmen and having a connection with the artists, they are able to share and promote work of the thangka artists and other craftsmen directly over the online channel and continue supporting the artisan.
Our Mission
Hasta Arts aims to provides distinctive Thangka Arts and Handicrafts to customers all over the world. We've also been empowering Nepalese Artists and Craftsmen to support and promote Nepalese and Tibetan Arts and Handicrafts all over the world.
We endeavor to deliver authentic and high-quality Thangka Paintings and Handicrafts to our customers in order to preserve and share this ancient style of art with all spiritual followers and art lovers across the world.
Hasta Arts is dedicated to providing the highest quality thangka paintings and other handicrafts at the most affordable prices. Finally, it is our ambition to contribute as much as possible to the progress and preservation of this precious art.
Why Hasta Arts?
Hasta Arts; the one stop online platform for all kind of Thangka Arts and other Himalayas Handicrafts bringing you pleasant online shopping experience offering exclusively all across the world.
At Hasta Arts, we are dedicated to providing premium and high-quality thangka paintings and handicrafts. In addition, we offer you the customization in combination of traditional style on any Thangka Painting as per your needs and choices.